GSTIN
HSN/SAC CODES
INVOICES
TAXES
E-WAY BILLS
DELIVERY CHALLAN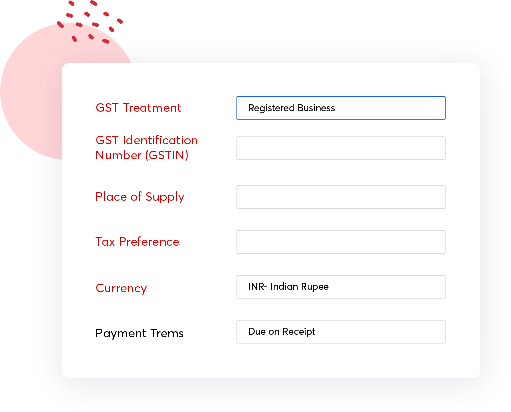 Save GSTINs
Save time by maintaining a central database of the GSTIN for the firms that have registered with it.
Save GSTIN of customers and vendors
GSTIN gets added in the documents automatically
Documents like invoice, bills, sales and purchase orders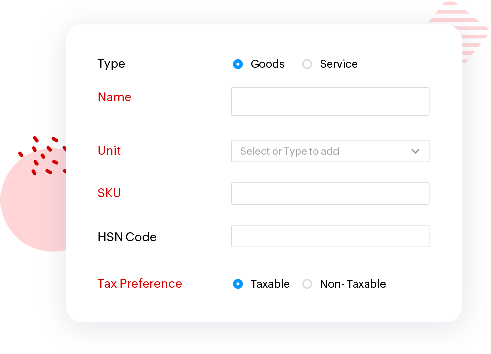 Add HSN or SAC codes
To comply with GST regulations, you can add your HSN or SAC code to the products or services you sell.
Add HSN or SAC when you add an item or service
Select the item while creating an invoice or an order
Use our free HSN/SAC code finder tool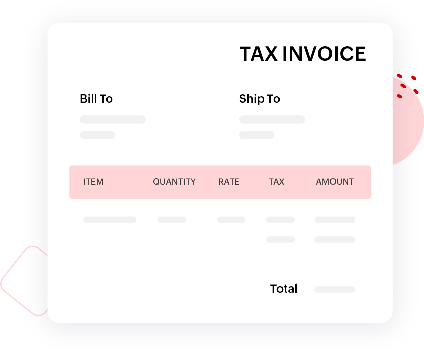 Generate GST-compliant invoices
Generate invoices that will enable you to receive payment on schedule and to meet GST regulations.
Convert sales order to invoices in easy steps
Designed to meet the 16 mandatory requirements issued by the CBEC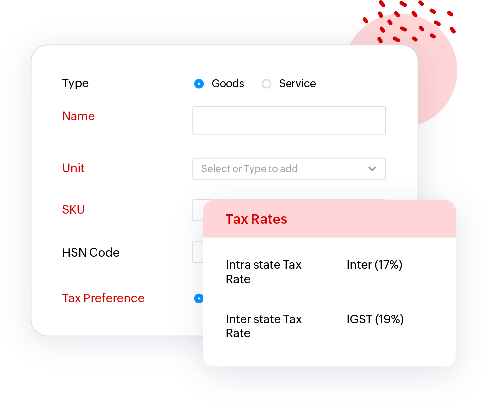 Automate tax calculation
The CGST, IGST, or SGST rates are automatically calculated when you produce a sales order, saving you time and manual calculations.
Select the tax preference
Mention the tax rate
The applicable taxes will get calculated automatically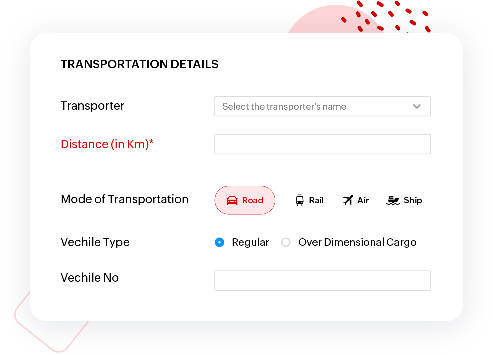 Create e-Way bills
In creating an invoice, you can enter all the details about the transport firm into an e-Way bill.
You can also create it for credit note and delivery challan
See the step-by-step e-Way bill creation process.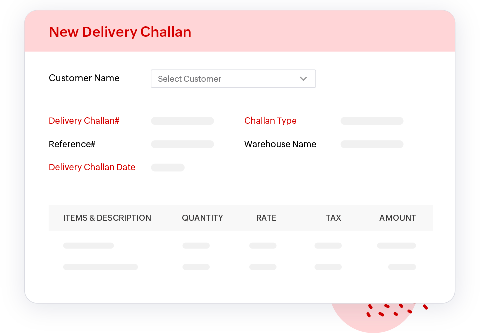 Issue Delivery Challan
The item information are immediately filled in when a delivery challan is made in Inventory, and it complies with all GST format standards.
Select the customer name
Decide the challan number and type
Select the item details