Patient Registration
Enter details of the patient, register and access any patient information in just a few taps. Deep integrations allow you to map and retrieve updated patient data from any end of the laboratory management system.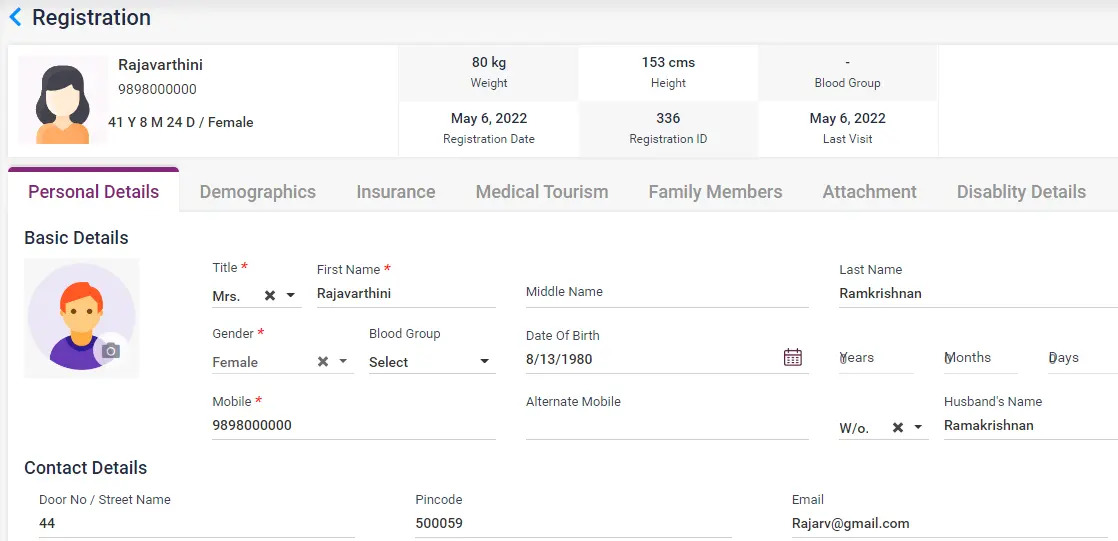 Quick and Easy Registration

Access Data from Anywheres

Real-time Dashboard
---
Appointment
No more demand overflows. Manage workflows, maintain queues, and fulfil lab orders faster with Inventive LIMS. It can be integrated with both OPD and/or IPD.


Meet Demand At Scale

Manage in-house and outside labs

Real-time snapshot
---
All Your Patient Bookings In One Place
Automate all front desk procedures from registration to sample collection. Manage lab workflows end to end and uninterrupted for all orders from a single place. Configurable forms, automated communications, online payment integrations, and more offer a seamless experience to your B2B and patients.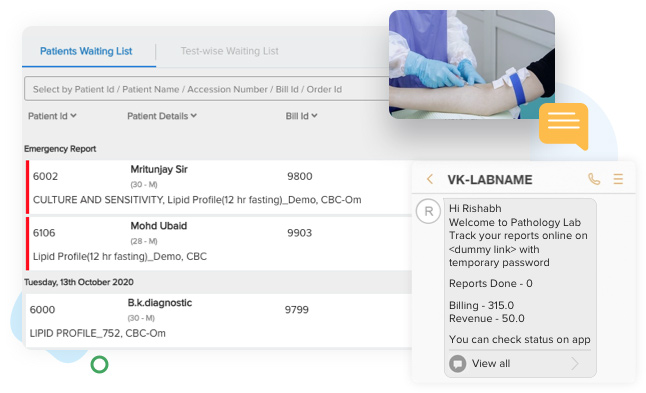 Configurable Forms For Patients & Orders

Sample Process Tracking

Turnaround Time Management
---
Tap & Collect Samples With Process Automation
Collect samples at order requests. You can also physically collect them in a standardized manner using the B D vacutainer guide, collection guide & instructions. Collecting samples at the center is just a tap away with sample automation & preset facility.
Collection Vacutainers Based On Test & Sample Type

Define Collection Instructions For Your Staff

Prompt Important Instructions For Critical Tests
---
Lab Billing
Automated laboratory service billing, add lab tests, groups, packages as per your lab practices.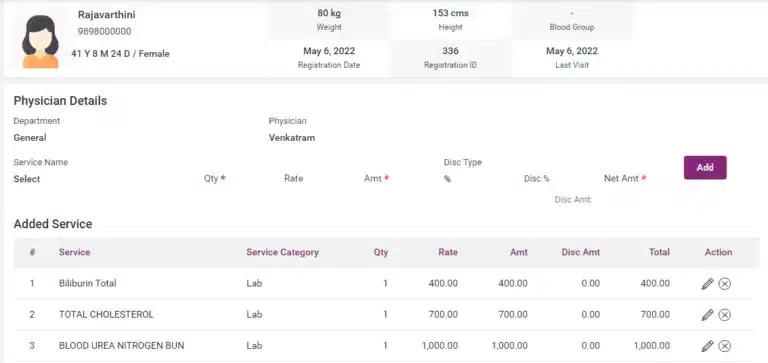 Easy And Organized Reporting

Digital and print formats

Bird eye analytics
---
QR Coded Receipt
QR codes are printed on the receipt. Patients can scan the QR code to get a PDF of the receipt. PDFs can be easily shared with doctors or anyone else.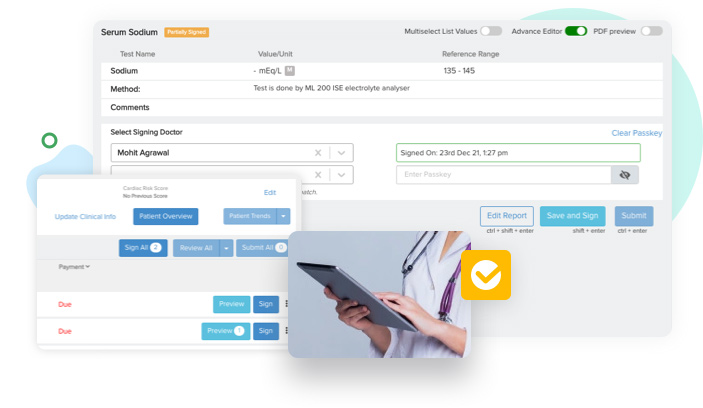 Conditional Automated Approvals

Multi-Approval Process

Approve Reports On The Go
---
Lab MIS Reports
Business summary across multiple locations is available as an MIS, Excel & PDF with a click. Manage accounting End-Of-Day balances and daily collections efficiently with MIS reports. They are easy to search, filter, export & share through the LIMS System.

Manage Daily Collections

Consolidated Summary Reports